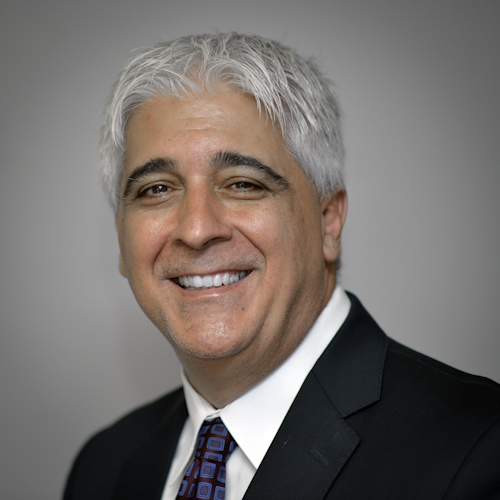 Joseph Petrucelli is the managing partner of PP&D Accounting Services, Inc., a New Jersey corporation established in 2001. PP&D Accounting Services, Inc. is currently located at 263 Main Street in Woodbridge, New Jersey 07095. Mr. Petrucelli manages a full time, professional accounting staff that provides various services including (but not limited to) matrimonial litigation, labor dispute resolution and union arbitration, contract dispute resolution, shareholder dispute, mortgage resolution, asset recovery, estate taxation, estate planning, business and individual tax preparation, litigation support, auditing, financial statement preparation, assistance with corporate and individual financing, guardianships, business valuation and troubled individual and company financial workout accounting.
Clientele include local unions, lawyers, matrimonial clientele, residential and commercial developers, property management companies, construction companies (both residential and commercial), title insurance companies, assorted types of contractors, fuel oil companies, mortgage bankers, hotels and restaurants, real estate agents, video gaming enterprises, insurance companies, import and export companies, and other retail and wholesale clients. With regard to his accounting and forensic practices, Mr. Petrucelli has testified in civil court proceedings, participated in arbitrations and mediations, and prepared various reports with regard to assorted frauds, real estate and mortgage valuations, business valuations, estates, guardianships, contract disputes, audits (including forensic audits), construction cost analyses and IRS tax resolutions. He participates in numerous evaluations of municipal budgets and financial statements, reviews union labor contracts and calculations, prepares economic damage analyses, assists in the preparation of pension actuary analyses, and deals in workout related matters pertaining to failing businesses or nonperforming loans. Mr. Petrucelli personally reviews and prepares an economic analysis with regard to the State of New Jersey budget. He is also retained for union negotiations and various township and county bargaining units throughout the state of New Jersey.
Professional
Managing Partner – PP&D Accounting Services, Inc. Woodbridge, NJ
Principal – Fraud Forces, LLC. Woodbridge, NJ

Licensed Loan Originator – First Alliance Home Mortgage Woodbridge, NJ
Faculty and Educational Development
College of Staten Island
Adjunct Professor  2008 – Current.
Courses: Intermediate Accounting 2, Introduction to Accounting 1 & 2, Federal Income Taxation 1, Cost Accounting 1, and Forensic Accounting 725.
Developed the graduate-level course entitled Forensic Accounting 725.
Consultants Training Institute
2010 – Current - Developmental and instructional team member for Fraud Risk Management Certification through the Financial Forensics Academy of NACVA.
State Supreme Court of New Jersey Board on Continuing Legal Education
2010 – Current - Developed and approved CLE courses for attorneys.
Author
Author of Detecting Fraud in Organizations: Techniques, Tools, and Resources - published by Wiley, February 2013.
Education
BS, Economics with a Concentration in Accounting, Kean University – 1983.
Professional Licenses
Certified Public Accountant – New Jersey – 1989
Certified Public Accountant – New York – 2009
Licensed Mortgage Banker, NJDOBI – 2002 & Licensed Loan Originator NYS Dept of Banking
NMLS # 68481. Courses, testing and background checks complete as of April 2010 per the  requirements of the Secure and Fair Enforcement for Mortgage Licensing Act (SAFE Act), New Jersey Residential Mortgage Lending Act and New York Banking Law Article 12-E.
Direct Endorsed (DE) HUD Underwriter – 1997
New Jersey Licensed Realtor – License surrendered in 2008 in order to serve on the New Jersey Real Estate Commission.
Public School Accountant (PSA) – New Jersey – 2010
Certifications
Forensic Certified Public Accountant (FCPA) – 2006 - Forensic Certified Public Accountant Society
Certified in Financial Forensics (CFF) – 2009 - American Institute of Certified Public Accountants (AICPA)
Certified Valuation Analyst (CVA) – 2009 - National Association of Certified Valuators and Analysts (NACVA)
Certified Forensic Financial Analyst (CFFA) – 2010 - National Association of Certified Valuators and Analysts (NACVA)
Certified Fraud Examiner (CFE) – 2011 - Association of Certified Fraud Examiners (ACFE)
Professional Memberships
American Institute of Certified Public Accountants (AICPA) – July 1989
New Jersey Society of Certified Public Accountants (NJSCPA) – July 1989
New York State Society of Certified Public Accountants (NYSSCPA) – December 2002
Forensic CPA Society (FCPAS) – June 2006
National Association of Certified Valuators and Analysts (NACVA) – September 2009
The Institute of Business Appraisers (IBA) – January 2010
Association of Certified Fraud Examiners (ACFE) – June 2010
Appointments
Former Commissioner at Large – New Jersey Real Estate Commission – 2008 to 2010
Member – Edison Township Finance Committee – 2004, 2005, and Currently
Special Financial Advisor – Mayor Joseph Menza, Hillside, New Jersey – 2010 to Current
NYSSCPA Terrorist and Money Laundering Task Force – 2007 to Current
Court Appointed Federal Receiver – US District Court Judge, Mary Cooper – 2008 and 2010